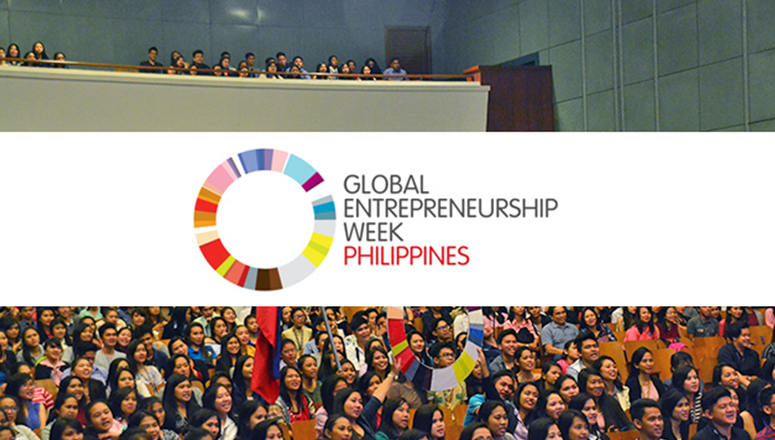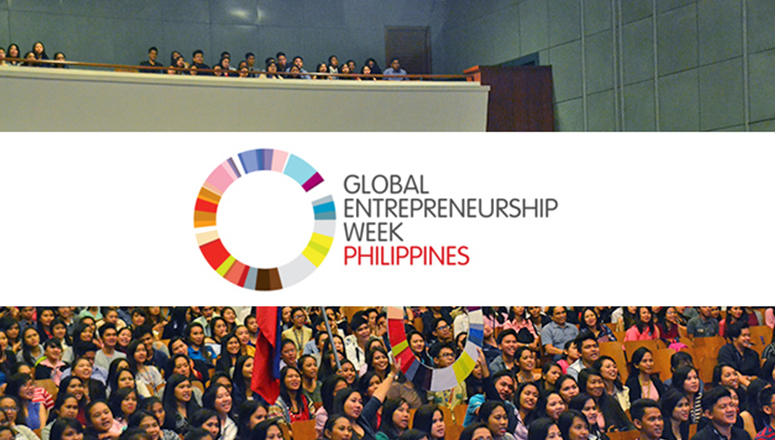 Every year, during the second week of November, over 170 countries around the world celebrate Global Entrepreneurship Week (GEW).
The event aims to inspire people from all walks of life to consider entrepreneurship as a way to financial independence.
More than 10 million people from different countries participate in at least 35,000 events during the weeklong activity to learn about entrepreneurship.
Like any startup, GEW started as an idea that became a global movement. It was founded in 2007 and initially launched as an entrepreneurial awareness campaign with 37 countries, led by the United States and the United Kingdom.
Through the years, the GEW movement has evolved to be a platform for collaboration and connections with more countries eventually joining to be a part of this important event.
Today, the Philippines is one of the active country promoters of GEW.
The Young Entrepreneur Society (YES), the official host of GEW in the Philippines, has been leading this weeklong entrepreneurial events in the country for the past five years.
To find out the schedules and activities that you can participate in during GEW, you can go here.
Whether you are a successful entrepreneur or an aspiring startup founder, being part of this event can benefit you in many ways. Here are five ways that GEW can inspire you to become a better entrepreneur:
1. Build your dreams with courage
You may not be good in numbers or creative enough to be in marketing but without the attitude of persistence and determination, succeeding in business is almost impossible.
Euclid Cezar, the founder of Famous Belgian Waffles, once lost all his life savings from investing in a business venture but he overcame this failure by having the right mindset.
"Today's weapon is not your typical 'study-hard-and-get-a-college-degree' anymore," Cezar says. "It's having 'tibay ng dibdib' (fortitude). You must have the guts to become an entrepreneur. You must not wait for opportunity to come to you. You must create your own opportunity. The good thing about having guts is all about mind-setting and it does not cost you anything."
2. Grow the business with guidance
Every entrepreneur encounters frustrations at one point or another. Difficulties in decision-making can happen for many reasons.
Having a business mentor or an advisory group can help you develop new perspectives and ideas. They can serve as your sounding board when making important business decisions.
Dennis Uy, the founder of Phoenix Petroleum and Udenna Holdings, one of the fastest-growing conglomerates with interests in logistics, hospitality and telecommunications, would always ask people with experience for advice.
"One of the keys to succeed in business is to be humble enough to admit that you don't know," Uy says. "I am not afraid to ask if I need to consult something from my own employees.
"Just because you're the boss doesn't mean you know everything," he adds. "I have mentors who advise me in my business. We would discuss many things about business and even life experiences."
3. Inspire your team with symbols
Having a meaningful brand can help you enable your employees to focus and move into action.
A strong brand vision helps ensure everyone is working towards achieving the same goal.
Robertson Sy Tan, the founder of Blade Auto Center, the largest car accessories store chain in the country, developed a brand that would inspire his employees to work harder and be competitive.
"When we were starting in the business, it was always a huge uphill battle," Sy Tan says. "I likened our difficult situation with the experience of Andres Bonifacio in history. He was fighting against the Spaniards' guns and canons with only itak or bolo. I used the bolo as symbol of our fight and that is how our brand name became Blade.
"The inspiration from the Katipunan was the reason why we wear red all the time because the color inspires us to get ready for battle."
4. Strengthen market presence with good reputation
Building a positive image is about getting your stakeholders, your customers, suppliers and investors to trust you.
When you have a good reputation, you can influence how people feel about you as an entrepreneur and how you run your business.
Ricky Gutierrez, founder of 1771 Group of Restaurants, believes that having a positive reputation can be a good competitive advantage for the business over the long-term.
"At the end of day, reputation is more important," Gutierrez says. "It is what will save you when things go bad. If you get a good name and people believe in you, no matter how tough your situation is, you can always find ways to turn things around. Every challenge is an opening to bigger opportunities.
"An entrepreneur is a person who sees things that others don't. He or she is one who takes calculated risks and if the bet is wrong, has the capacity to change or reinvent himself by creating solutions in order to turn things around and not to run away when things get difficult."
5.  Prepare for the future with the right skills
There is a saying that it is better to be prepared for an opportunity and not have one than to have an opportunity and not be prepared.
If you want to make things happen in the future, you need to build yourself up.
Johnlu Koa, founder of The French Baker and master franchisee of Taiwan-based bubble tea chain Chatime, prepared himself well by developing his business skills early on when he took graduate courses and applied what he learned when he built his startup.
"If you prepare well to meet your opportunity, you are bound to succeed," Koa says. "Winning should start on the first day, not on the 100th day when you have already blamed everybody.
"On the first day, you should already win. This is the SM way. Look at all possibilities."
*****
Henry Ong, RFP, is president of Business Sense Financial Advisors. Email Henry for business advice hong@businesssense.com.ph or follow him on Twitter @henryong888
Source: https://www.entrepreneur.com.ph/startup-tips/financial-adviser-5-takeaways-from-global-entrepreneurship-week-to-help-you-succeed-in-business-a23-20181113?fbclid=IwAR0DiUjDaPAGYee78N_PTGofzoHJK8QqkRmlRlpgCORpT1MBmQJnzKXzaEc