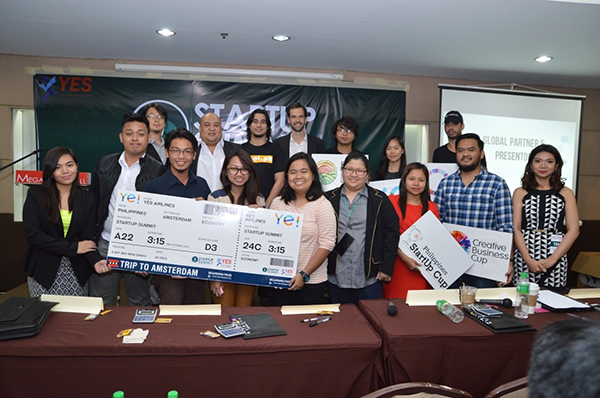 On August 8th, Startup Summit, a joint event by Ye! and Young Entrepreneurs Society (YES), took place at the SM Mega Trade Hall in Manila, the Philippines. Attended by over 500 participants, the event brought together top startups, successful entrepreneurs, investors and other key players of the entrepreneurship ecosystem of the country.The one-day event kicked off insightful talks with speakers such as Jay Fajardo – serial tech entrepreneur and one of the pioneers of the Philippines' tech startup scene, Frederic Levy – Founder & CEO of CashCash Pinoy, the country's No. 1 product flash sale website, and Subir Lohani – Managing Director of Carmudi Philippines, the fastest growing car classifies platform in emerging markets.
The afternoon saw fierce pitching competition of the top 20 startups, which were selected among the 50 startups invited to participate in the Ye! Boost Video Competition. These 20 startups represent a variety of sectors like technology, agriculture, education, fashion and clean energy. Each startup pitched their venture during maximum 5 minutes, followed by Q & A with a panel of judges.
10 winners of the Ye! Boost Camp Scholarships were announced, including the winner of the Ye! Boost Video Competition (for the aged under 30 group) Apollo, which received 3492 votes in the competition. These 10 entrepreneurs will attend the Ye! Boost Camp this October in Amsterdam, an acceleration and training event for entrepreneurs in Kenya, Ghana and the Philippines. In addition, the judges also selected 5 startups that will represent the Philippines in global competitions such as Get In The Ring and the Future Agro Challenge.