Nitro Breweries & Beverages Inc. is a startup founded by five Ateneo de Manila University students. We are developing Ariatté Nitro Coffee to help millennial coffee drinkers have a unique and premium quality coffee experience through our key technologies of cold brewing and nitro infusion.
Last October 8, 2016, we participated in YES Philippines's Startup Summit. Little did we expect to be chosen as the national winner that will continue on into the Creative Business Cup.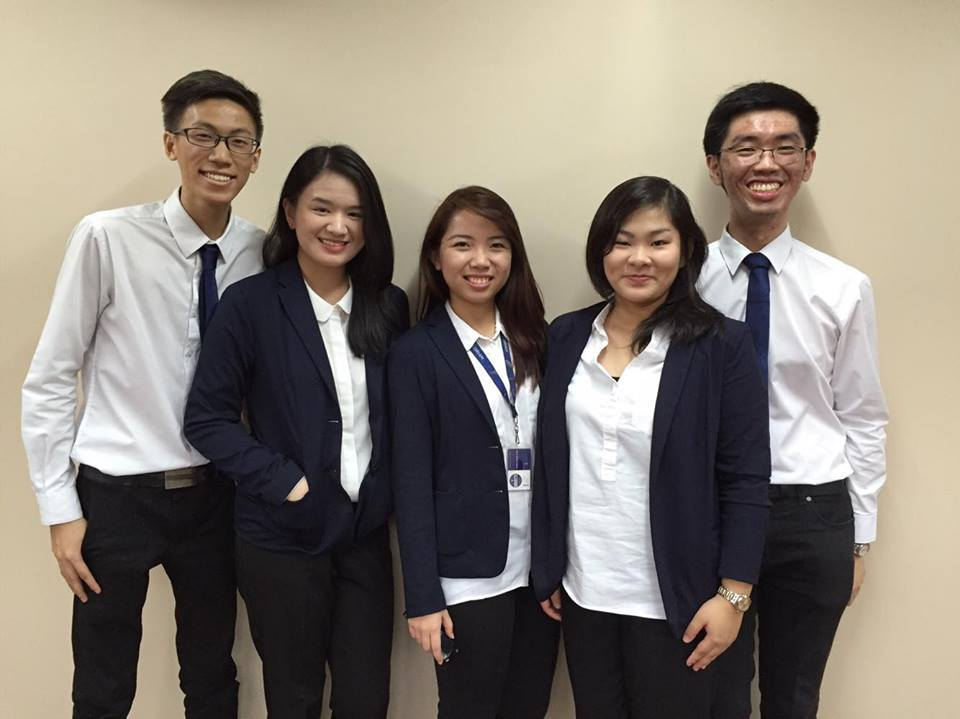 The team, L-R: Andrew Uytengsu, Alyssa Ramos, Kirsten Chua, Abigail Palma, Justin Yturzaeta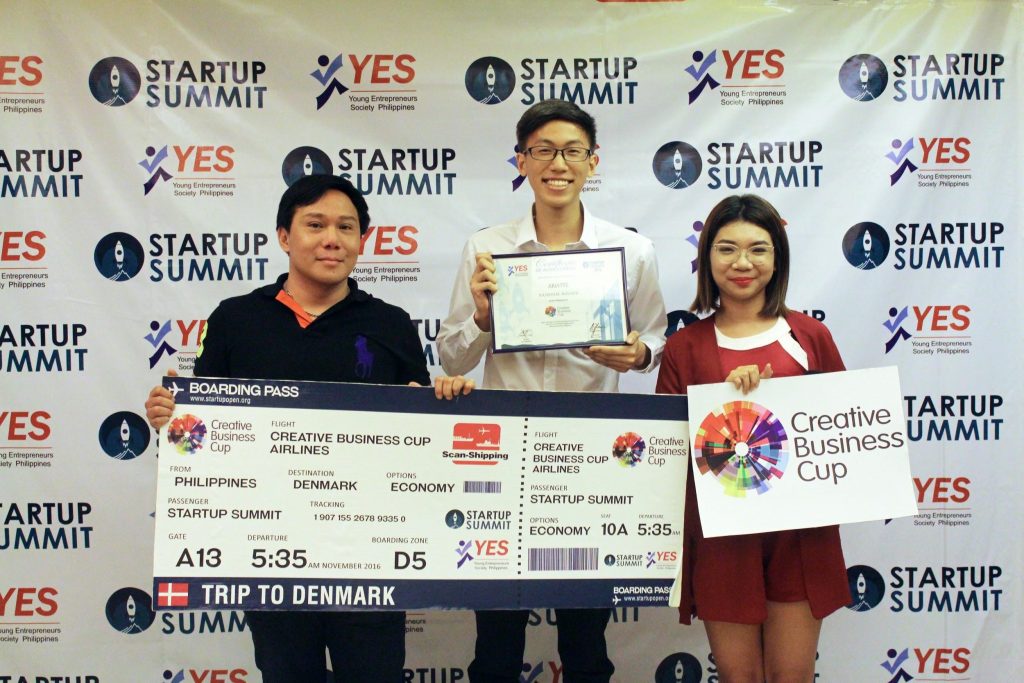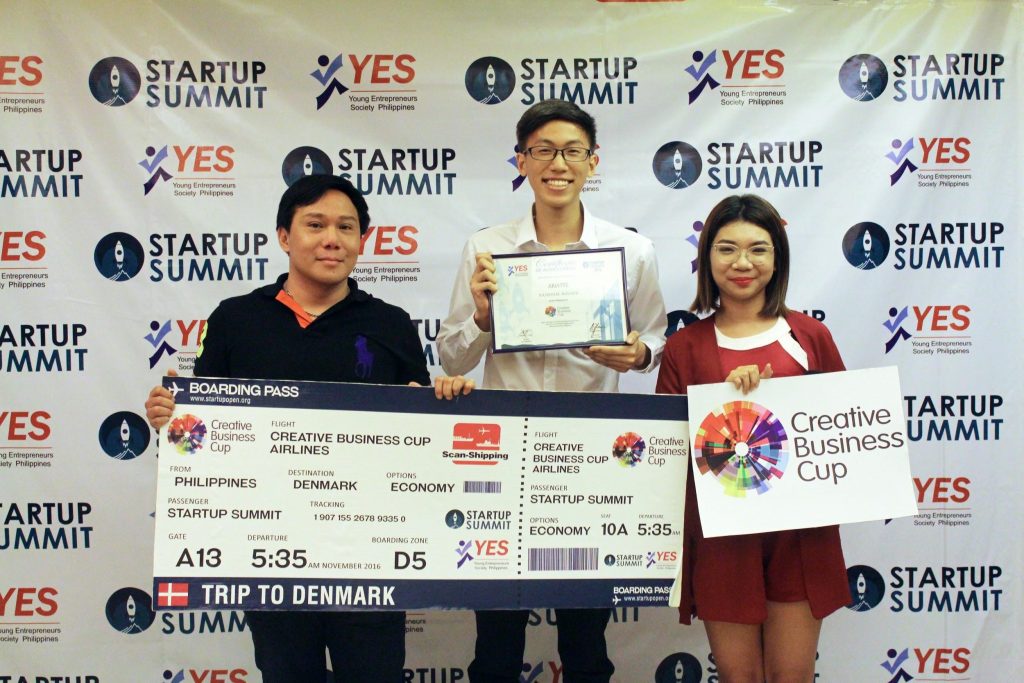 Last November 20-21, we were able to go to Denmark to represent the Philippines in the Creative Business Cup (CBC). Held at the Copenhagen Business School, the Creative Business Cup is an international competition where the most creative startups from different parts of the world can showcase their products and be awarded the title of "the world's most creative entrepreneur."
The competition was a great venue for us to showcase Ariatté, a nitrogen gas infused, cold brew coffee beverage that aims to help millennials appreciate Philippine coffee and get the benefits of a smoother, creamier, and premium-quality coffee.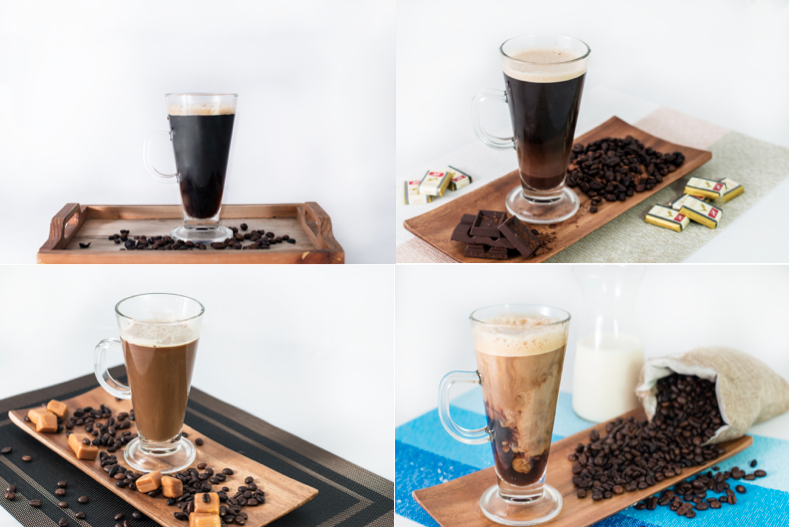 There, we found out that ideas for creative businesses are everywhere. Standing alongside engineers, graphic designers, and programmers who have been able to develop products that can alleviate environmental problems, measure things accurately, and teach people how to play guitar, made us realize that there are endless opportunities to improve our product, branding, and business model.
Gribskov-Asia Boot Camp
As part of the sponsorship from Scan Shipping, we attended the Gribskov-Asia Boot Camp from Nov 17-18. It was a rigorous program with talks from well-established mentors, networking, and pitching sessions. There were so many lessons and insights gained from the boot camp which helped us prepare for the competition itself.
Creative Business Cup
During CBC, app developers were able to talk to investors from Silicon Valley to ask for funding, feedback, and mentorship. Some national winners who had contacts in the beverage industry shared about their country's coffee culture and expressed their interest in trying the RTD version of our product. Joining an international competition made us realize that in order to grow our business, it is important to reach out to people from the industry. Learning how to deal with investors and fellow entrepreneurs in a professional setting is a skill that needs to be honed and developed. Events like contests and pitches can be an avenue to meet and interact with people who have more experience in the industry and are willing to connect you to potential investors and partners.
The Creative Business Cup was a good learning experience for all of us. We were immersed in a competitive environment with people who were interested in taking advantage of opportunities in their respective industries through creative business solutions. Aside from gaining publicity and contacts, we were able to get positive feedback from the jury and the audience. This experience gave us a clearer view of the business and the industry that we're in, as well as how Ariatté can make a difference in the local industry by highlighting the taste and quality of homegrown coffee as well as raising the standards for RTD coffee. For now, our team must focus on rapid and sustainable growth and expansion. Our product, Ariatté, has a lot of potentials. We will continue to find ways to expand our distribution and join events that could be a good opportunity to showcase our brand.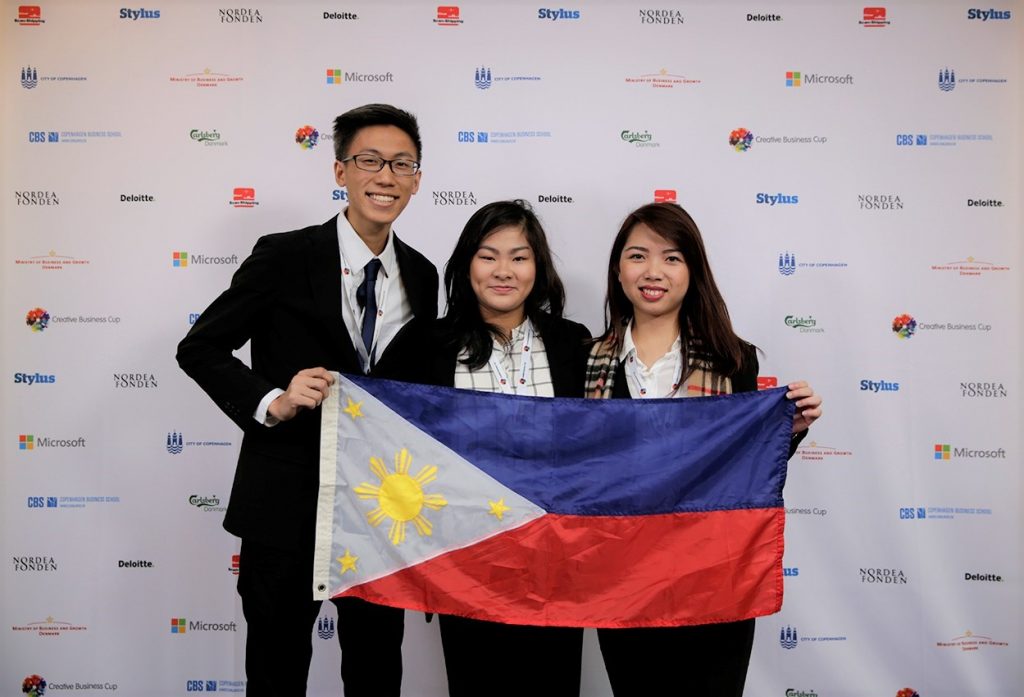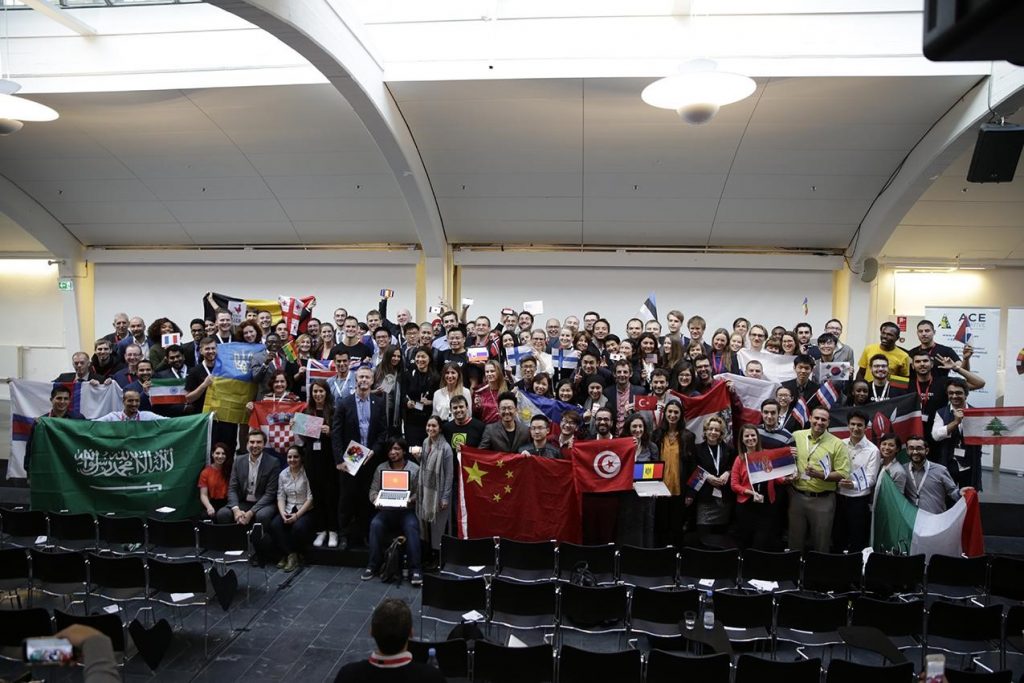 Discover Nitro! Like us on Facebook at https://www.facebook.com/ariattecoffee/ or email us at ariattecoffee@gmail.com to know more about our brand.