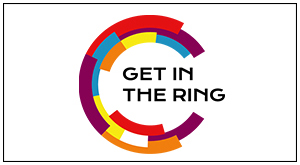 The Young Entrepreneurs Society (YES) Philippines raises its head as it proudly announces that Fliptrip will be representing the Philippines in the 3rd Get in the Ring Olympic competition in the Netherlands this November 2014.
FlipTrip is an online travel platform that simplifies travel in less travelled destinations. With an established website which could be accessed at http://fliptrip.ph/, Fliptrip caters to travelers like you and provides you the platform to arrange all your travel needs in one website: find information on your chosen destination and choose your activities, accommodation, and transportation, then book them all in one go. Pick what you want and what you need, and go on your next adventure! The Fliptrip team is driven by the goal to help distribute the benefits of tourism growth to the less travelled destinations, so that smaller communities can grow through tourism as well. They believe that the first step to stimulating tourism development is to promote the destination, the second is to present the travel necessities, and the third is to make booking accessible.
This team of young minds with great innovative ideas will be joining Get in the Ring, an international Olympic competition for entrepreneurs and a non-profit event concept originated from the Netherlands. Started in 2012, Get in the Ring was initiated by Erasmus Centre for Entrepreneurship to bring together the best and most promising entrepreneurs worldwide to showcase their innovations and help them get in contact with investors who will guide them as they embark on their entrepreneurial journey.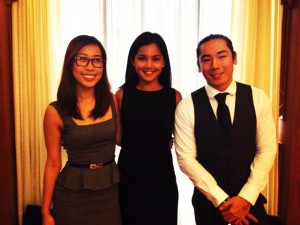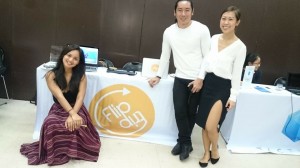 This year's Get in the Ring: The Investment Battle, will feature innovations from different entrepreneurs across the globe where entrepreneurs face off to secure an investment of up to €1,000,000. The battle takes place between June and November, with the grand finale during the Global Entrepreneurship Week in the Netherlands on the 21st of November.
It is being hosted by large countries such as Ewing Marion Kauffman Foundation in North America, BAND Germany in Western Europe, ABLE Bulgaria in Eastern Europe, Game Changers in Southern Europe/Middle East and BiD Network in Africa.
This is one of the greatest opportunities for Filipino entrepreneurs to showcase our world class innovations and bring into sphere the sound and innovative ideas of a Filipino. YES Philippines is more than proud to be one of the hosts of Get in the Ring. YES believes in the capacity of young Filipino entrepreneurs in starting world class business innovations and is always one step ahead to providing platform for them to showcase their innovations and start their dream businesses.
You may visit Get in the Ring website for more information about the competition at http://getinthering.co/.