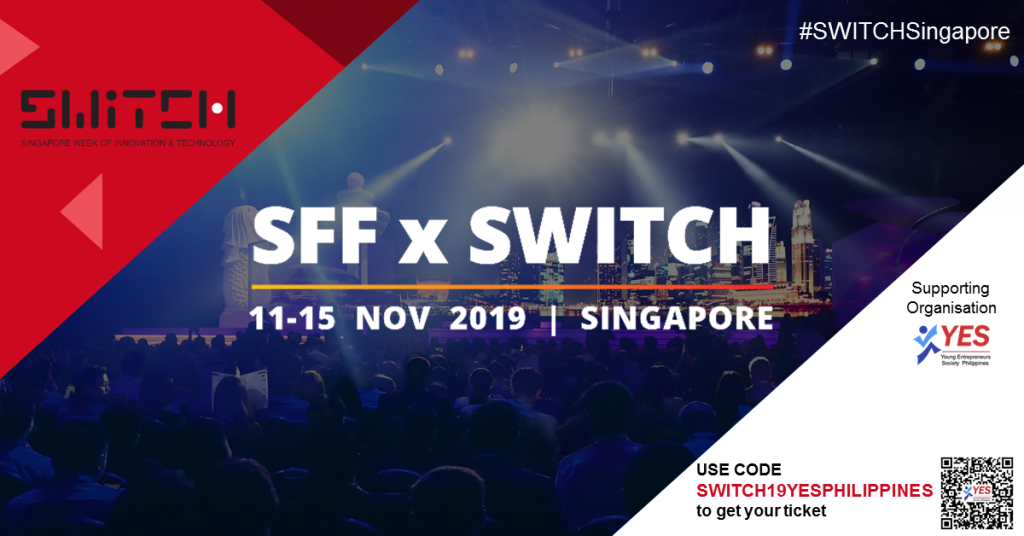 11-15 November 2019, Singapore
Organised by Enterprise Singapore, NRF and IPI, SWITCH is a platform where scientific discoveries and advancements are transformed into disruptive technology applications that will redefine the way we live. It focuses on deep tech applications in the areas of manufacturing, urban solutions, health, and biomedical sciences and digital services.
SWITCH is where companies identify new technologies for business transformation and where collaborations are formed. It convenes entrepreneurs, investors, researchers, innovator and industry professionals from diverse backgrounds. Find out more at www.switchsg.org
Please use this link to register if you plan to attend, as it will help show the organizers the value of YOUNG ENTREPRENEURS SOCIETY PHILIPPINES and the strong network we can bring to this event.