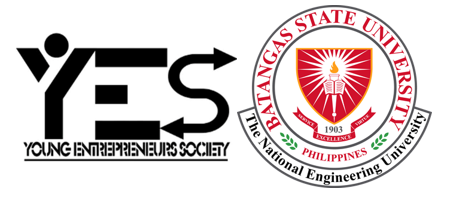 In an exciting development for the entrepreneurial community at Batangas University, we are thrilled to announce that the Batangas University Young Entrepreneur Society (YES) has officially become a part of the prestigious Young Entrepreneur Society of the Philippines (YESPH). This strategic alliance marks a significant step forward for our organization, opening up new avenues for collaboration, networking, and growth.
The decision to join YESPH was made with careful consideration and aligns with our commitment to fostering entrepreneurship, innovation, and leadership among our members. By becoming a part of YESPH, we aim to amplify our impact and contribute to the broader entrepreneurial landscape in the Philippines.
We would like to express our deepest gratitude to the outgoing officers of Batangas YES, whose dedication and hard work have paved the way for this momentous collaboration. Under the leadership of President Jan Andrea V. Salisi, the Batangas YES team has demonstrated exceptional commitment, passion, and resilience in nurturing a thriving entrepreneurial community within our university.
Here is a heartfelt acknowledgment to the officers who have played pivotal roles in Batangas YES:
President: Jan Andrea V. Salisi
Vice President for Internal Affairs: Monique Elizabeth M. Gonzaga
Vice President for External Affairs: Mary Joy Patulot
Secretary: Princess Dalyn P. Marquez
Treasurer: Jamaica H. De Guzman
Assistant Treasurer: Shane Margarette D. Palicpic
Auditor: Nathaniel C. Secreto
Public Information Officer: Sol Jelaena M. Hernandez
Academic Head: Lady Carolyn A. De la Roca
Marketing Officer 1: John Paul P. Baldoza
Marketing Officer 2: Roanne Lyn M. Laylay
Logistic Officer: Anna Rose F. Famodulan
Sports and Recreation Head Officer: Bernie D. Delgado
Documentary Officer 1: Mariane Yvonne A. Lagrisola
Documentary Officer 2: Jelome U. Oruga
Their collective efforts have not only strengthened Batangas YES but have also laid a robust foundation for our transition into YESPH. We are confident that with the support of YESPH and the continued dedication of our members, we will achieve even greater heights in promoting entrepreneurship and innovation.
As we embark on this new chapter, we extend our warmest welcome to the entire Batangas YES community to join us in celebrating this exciting venture. Together, let us continue to inspire and empower the next generation of entrepreneurs in the Philippines.