Global Entrepreneurship Week Philippines 2018: Things to watch out for this week
A week from now is the biggest celebration of Global Entrepreneurship Week 2018 in the Philippines. Universities and colleges are excited to participate in this week-long celebration on November 12 to 17, 2018 that celebrates global entrepreneurship, adhere entrepreneurs to resources and education and connect one another to create an entrepreneurial ecosystem.
The Global Entrepreneurship Week Philippines 2018 hosted by GEN Philippines is going to be the biggest and the brightest celebration as it has gathered partners from the entrepreneurship community composed of associations and universities to celebrate this week-long event.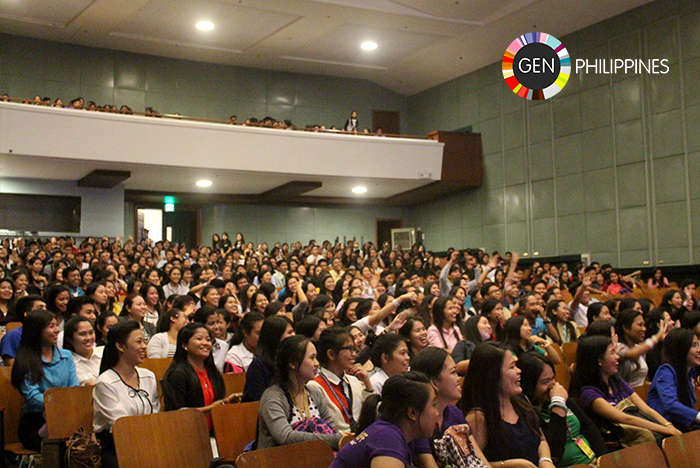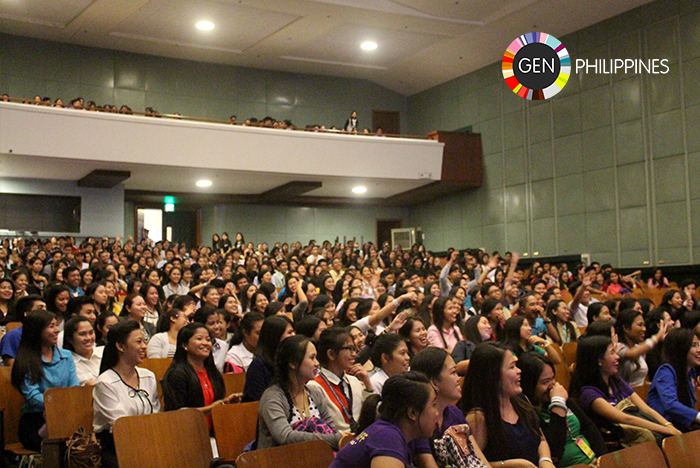 There will be different GEW events that will happen in Manila City, Quezon City, Pasig City and in other parts of the Philippines. GEW events will feature makers and creators, startups, social and young entrepreneurs in the country.
Look on what to watch out for this week:
Monday
Launching Ceremony of GEN Philippines
The launching ceremony of GEN Philippines. It is a kick-off event to start the GEW and also to launch the GEN in the Philippines. It is a small gathering of makers and creators, startups, social and young entrepreneurs in the country.
Tuesday
GEN Forum – Developing Brand Strategy
Learn how to leverage your marketing-mix and build a strong brand platform with a strong customer focus, analytical orientation, and interactive approach.
The speaker and his topic
Michael Ryan Estrella, Certified Marketing Professional – Developing Branding Strategy.
Startup Huddle Manila
Startup Huddle Manila is a monthly international program that has been currently taken place in Bangladesh, Australia, India, Canada and many more. It is a program designed to build and strengthen local entrepreneurship ecosystems by helping one entrepreneur at a time by huddling with other entrepreneurs in the different industry to share his business challenges and crowdsourcing solutions from participants. It is based on the notion that the best way for entrepreneurs to discover solutions to the challenges they face is through purposeful engagement with one another. This program aims to have an intimate engagement with co-entrepreneurs to have an entrepreneurial ecosystem that aims to help one another.
The speakers
Attorney Marlon, CEO, and Founder of LexMeet!
Geraldine Aligno, CEO of Ground Gurus
PADCDI General Assembly
The 4th General Assembly of Philippine Association for Digital Commerce and Decentralized Industries. It is a social gathering to have an intimate social networking with Government and Investors.
Wednesday
MC Entrepreneurship Startups Trunkshow, Miriam College
MC Entrepreneurship Startups Trunk show is an exhibit showcasing the students venture products and prototypes. This event also provides a venue where venture products can create market awareness, test for product acceptance or marketability as well as promote their programs and achievements.
Startup Nations Policy Hack, Miriam College
Startup Nations Policy Hack is a global policy platform that focuses on giving its members opportunities for policy design, experimentation and knowledge exchange that lead to policy implementation.
Thursday
Eureka Series: In the Green Economy
More and more green businesses are thriving in our economy and they have been affecting us in many positive ways, but what exactly are these "green" businesses? Find out more about the positive impacts of green businesses and green spaces in our latest installment in the Eureka series: In the Green Economy.
Friday
Tambiz: Social Trampreneurs: Building Sustainable Communities
Social Enterprise Business Venture Showcase, FEU Manila Quadrangle
TamBiz 2018's goal is to usher in a new era of sustainable inventions and innovations, using the ROI concept: Recyclable, Organic and Indigenous. It highlights the importance of doing business imbued with the essence of social entrepreneurship. This business venture showcase will help students to create market awareness, product testing and drive sales.
Financial Literary Forum
The summit intends to educate students about the genuine definition of financial sustainability, inform them how to achieve such, and eliminate the usual misconceptions about it.
Manila Blockchain Powerhouse
The Manila Blockchain Powerhouse aims to innovate major industries and systems by introducing and bring the Filipinos closer to the Blockchain technology for faster, cheaper and more transparent systems, improving the lives of the Filipino people in the process.
Saturday
Creative Business Cup Pitching Competition, FEU Manila Auditorium
Creative Business Cup Pitching Competition is a competition showcasing creative business venture products, services and prototypes. This event provides actual venture products that can create market awareness, product testing/acceptance as well as possible angel investors.
GEN Failing Forward Conference 2018, FEU Manila Auditorium
Failing Forward is the week end event of GEW and it is an inspirational keynote conference that celebrates lessons in failures in entrepreneurship. This event's main goal is to recognize and bring into a sphere that all successes in business today have been influenced by lessons from mistakes and disappointments of an entrepreneur.
The speakers
Euclid Cezar – CEO and Founder of Famous Belgian Waffle
Robert Tan – CEO and Founder of Blade Auto Center
Karl Boo – CEO and Founder of Six Pack Chef
RJ Ledesma – Co-Founder of Mercato Centrale
Krie Lopez – CEO and Founder of Messy Bessy