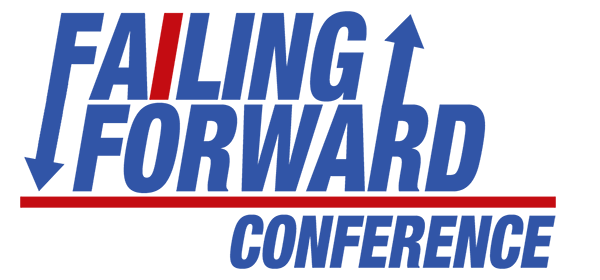 The Young Entrepreneur Society (YES) kicked off the Global Entrepreneurship Week (GEW) this year with an event that celebrates failures of entrepreneurs. Failing Forward Conference was launched last October 11, 2013 and attended by almost 500 entrepreneurs and aspiring startup founders despite the rains and typhoon warnings.
Mr. Boris Joaquin, the President and Chief Equipping Officer of Breakthrough Leadership Management Consultancy, hosted the event and also shared his own failure experience. He advised audience that no one is a failure and one must move on fearlessly, manage mistakes, and follow the importance of the Golden Rule: What, How and Why, how to value relationships, and that mistakes should be kept close by just to be a good reminder.
Bestselling author Mr. Jayson Lo was the second speaker. He talked about how he hit his first million in his early 20's, how he lost it, and how he got up from losing it in just 2 years. He inspired the audience with his words. He shared to audience that everyone is unique, that it's okay to be afraid and to fail because virtually all great failures are character failures.
Top entrepreneur blogger and founder of the widely followed Our Awesome Planet blog site, Mr. Anton Diaz talked about the cost and benefits of travel blogging and the failures encountered by his company Mercato. He shared the lessons he learned through time from that cash flow is life blood, failure is the best market research and scale and repeatability is critical in business success. For him, distribution is the key for a cool product to succeed.
"We are in the business of making people's tummy happy," he said.
Founder and CEO of the Philippine's top French Fries franchise, Potato Corner, Mr. Jose Magsaysay said that he learned that concept is not the most important thing; it is looking for a partner who can help the business succeed. Mr. Rommel Juan, CEO and founder of top Filipino food franchise said that a good decision done quickly is better than a great decision done slowly.
The emerging rockstar of Philippine startups, Mr. RJ David, founder of Sulit.com which was bought by one of the world's largest multinational media company, Naspers shared his humble beginnings and how he managed and overcame the issues, failures and mistakes the company experienced.
Mr. Jojy Azurin, regional director for continental asia for Freelancer.com, the world's largest freelancing, outsourcing, and crowdsourcing marketplace for small business shared some encouragement on overcoming failure and hosted a mini forum with local startups to discuss mistakes that startups should avoid.
Top motivational speaker, best-selling author and TV personality, Mr. Chinkee Tan closed the conference with powerful words of encouragement. He shared that lack of opportunities is because of lack of ideas and that people to keep on learning and ask the right question to succeed in business.
The Failing Forward Conference was organized by Young Entrepreneurs Society (YES) as kickoff event of the Global Entrepreneurship Week (GEW) Philippines. The conference was sponsored by IdeaSpace and MERALCO.
Activity: Failing Forward Conference