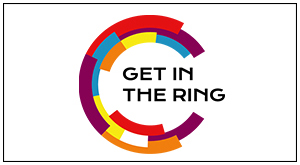 The Philippines has also been selected among the 60 semifinalists out of 1,000 applicants for the Get in the Ring Investment Battle in Netherlands, a pitching competition of business ideas with the grand prize of one million euros.
Noreen Bautista of Jacinto and Lirio will be representing the Philippines to showcase Filipino innovation by creating fashionable bags and accessories using indigenous materials such as plant leather made from water hyacinth.
The semi-finals will be held on the 31st of October during the Sprout Challengers Day, one of the biggest entrepreneurship events in the Netherlands. Eight finalists will be selected by an experienced jury of investors and entrepreneurs. The eight finalists will fly to the Netherlands on the 21st of November and pitch in front of top investors, who will have the vote.
The international final of Get in the Ring: The Investment Battle will be held on the 22nd of November in Rotterdam, The Netherlands.
Get in the Ring: The Investment Battle is a featured event of Global Entrepreneurship Week. It is a competition that gives opportunity for the startups to have contact with investors and to inspire others to start their entrepreneurial journey.