Singapore, 11 March 2014 – Regional broadcaster Channel NewsAsia presents its premier reality series, Start-UP, from 18 March 2014.The brand new four-part series tracks the journey of eight entrepreneurs giving the pitch of their lives on multiple platforms – TV, blogs, web portal and "live" web chat.

The veil over the venture capital world will be lifted and viewers will gain insights into the competitive and relentless chase for seed funding in this highly entertaining programme. Follow the triumphs and heartaches of the finalists as they are mentored by two leading venture capitalists, Mr Leslie Loh of Red Dot Ventures, and Mr Eddie Chau of TNF Ventures (see Annex 1). The finalists are taken through the processes of seeking private capital, avoiding traps and pitfalls, and other dynamics of the deal making world.
The first episode will see a fast-paced and intense elimination round, where a pool of 20 contestants is whittled down to eight finalists. The finalists then go through multiple challenges each week, leading up to the finale which sees them pitching for more than SGD2 million in seed funding.
"I was impressed by the diversity of the contestants, who represent different countries and industries. I can see the fire in their bellies and some are definitely ready to be the next successful entrepreneur", said Mr Chau of TNF Ventures.
Get to know the contestants
Viewers can get to know the contestants better through a Google Hangout session at www.thestartup.asia/hangout, which will take place immediately after the show is aired (9pm, Sin/HK/MNL time). Get the inside scoop on what happened behind the scenes from selected contestants, who will be joined by Mohan Belani, the connector in the programme. Aspiring entrepreneurs can also log on and pose questions to the mentor to gain more insights into the world of venture capital.
Vote for your favourite entrepreneur
Viewers can also root for their favourite contestant online at www.thestartup.asia. The top 20 contestants will each maintain a micro-blog, writing about their experience and thoughts on entrepreneurship. The contestant (who may not necessarily be a finalist) who generates the most traffic to his microsite and garners the most "likes" will win a coveted ad on Channel NewsAsia, which reaches nearly 50 million households and hotel rooms across 25 territories over Asia.
About Start-UP website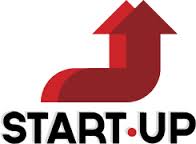 Alongside the TV series, Channel NewsAsia has also launched an informative online portal that serves as a foremost solution for aspiring entrepreneurs, fledging innovators and business owners. Original web content capturing intriguing insights and unique perspectives of the start-up and venture capital landscape will be uploaded regularly. It is also a platform for networking and matching of needs.
Start-UP premieres on 18 March 2014 at 8.30pm (Sin/HK/MNL time). For more details, please log on to www.thestartup.asia.
Issued by Channel NewsAsia
For more information, please contact:
Joanne Chan
Assistant Manager, Marketing
Channel NewsAsia
Tel:       (65) 6350 3993
E-mail: joannechan@mediacorp.com.sg
About Channel NewsAsia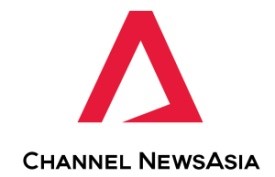 Channel NewsAsia Singapore was established in March 1999 by MediaCorp, and is an English language Asian TV News channel.  Positioned to "Understand Asia", it reports on global developments with Asian perspectives. Channel NewsAsia brings viewers not only the latest news but also the stories behind the headlines. Based in Singapore, it has correspondents in major Asian cities and key Western ones, including New York, Washington D.C, London and Brussels.  The channel is complemented by an online presence at channelnewsasia.com, and social media services like Facebook, YouTube and Twitter.
Channel NewsAsia (International), was launched in September 2000.  It is now viewed in 25 territories across Asia with its satellite footprint stretching across the Middle East, South Asia, Southeast Asia, Northeast Asia and Australia.
Channel NewsAsia's other key business is the production of news and current affairs content in four languages, English, Malay, Tamil and Chinese.  This content is produced for MediaCorp's television and online platforms, such as mass entertainment Channels 5, 8, U, and niche language channels, Suria and Vasantham. MediaCorp is Singapore's leading media company with the most complete range of platforms, spanning television, radio, newspapers, magazines, movies, digital and out-of-home media.
For more information, please visit Channel NewsAsia's website at channelnewsasia.com.