As the launch of Startup Wiki this week, its founder, Bowei Gai, and team initially focused on the Philippines. The Philippines guide comprises a collection of data, analysis, and opinions put together by the World Startup team, along with numerous voluntary contributions from the community. It has the country's overview, historical background, startup ecosystem, notable startups, investors and community. It also contains graphs, charts and maps for a better illustration of statistics and facts. Basically everything one needs to know before starting up a new venture in certain country.
The report is designed to help founders, entrepreneurs and others in businesses to have a greater understanding of the markets, trends and communities around them by providing transparency and information.
World Startup Wiki is an interactive guide that teaches what an entrepreneur needs to start a company anywhere in the world, thus featuring 214 countries. World Startup Wiki aims to give founders and potential entrepreneurs the data and insight to start up or reach the international market.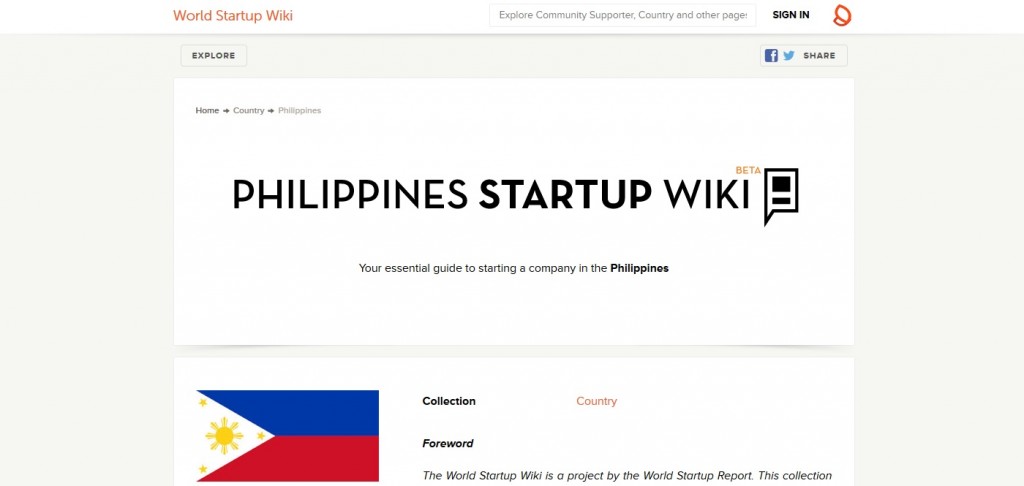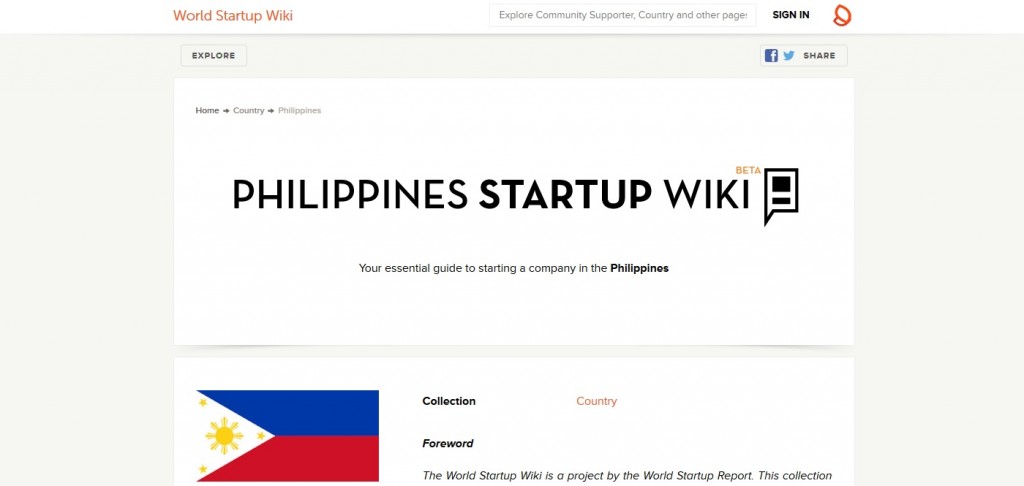 Click here to see the more details about the Philippines Startup Wiki
Visit there website www.worldstartupwiki.org