February 6-8, 2014, ENEDA (Entrepreneurship Educators Association of the Philippines, Inc.) hosted a very successful 2014 International Conference in Entrepreneurship (ICE 2014) in Davao. ENEDA also signed the ASEAN Entrep Consortium MOA for research, student and faculty exchange programs.
The Entrepreneurship Educators' Association of the Philippines, Inc. (ENEDA) is a partner of Young Entrepreneurs Society (YES) Philippines in promotion of entrepreneurship among the next generation. YES is the premiere network of young entrepreneurs in Asia Pacific. YES Philippines aims to give more opportunities for the entrepreneurs, help them develop skills, widen network, and help them bring ideas into life.
"Experience, Expertise and Evolution in Entrepreneurship Learning and Practice" was the theme of 2014 International Conference in Entrepreneurship (ICE 2014). It was a 3-day event that includes: Plenary Sessions at the Grand Ballroom of the Marco Polo Hotel Davao, International Night; Concurrent Industry and Academic Paper Presentations; and an Agro-Industrial Tour in Tagum City.
The event was filled with support from the local government and different individual from other countries. On the first day of the conference, Hon. Mayor Rodrigo R. Duterte of Davao City, Hon. Mayor Allan T. Rellon of Tagum City, as well as Dr. Guillermo P Torres, Jr., president of University of Mindanao, sent their welcome messages to the participants. Various speakers from other countries like Singapore, Belgium, United States of America, Indonesia, United Kingdom and Australia were at the event to share their wisdom and knowledge about demography, innovation, technology, family business, creativity, human capital and other topics that have impact entrepreneurship.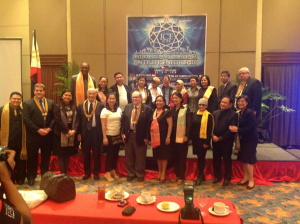 Several University in the country also participated in the second day. There were representative from Colegio de San Juan de Letran, College of St. John Roxas, Far Eastern University, and Miriam College.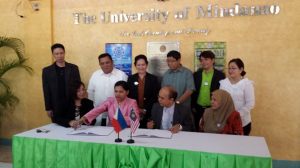 On the third day, there was Agro-Industrial Tour. Closing Ceremonies was held and everyone gets excited with the Announcement of 2015 Conference.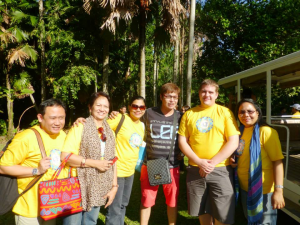 The 2014 INTERNATIONAL CONFERENCE ON ENTREPRENEURSHIP is the premier activity for the 13th year foundation of the Entrepreneurship Educators' Association of the Philippines, Inc. (ENEDA). It aims to bring together researchers, academics, scientists, and scholar students to exchange and share their experiences, new ideas, and research results about all aspects of Entrepreneurship and Enterprise Management, touching on other business disciplines such as Accountancy, Finance, Information Technology, Marketing, Human Resource Management, Operations Management, Business Ethics and International Business and non-business areas such as Communications, Sociology and History.
visit www.enedaphilippines.org