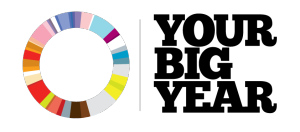 Two candidates from the Philippines were chosen to compete for the grand prize of becoming the World Merit Global Ambassador.
Mark Aethan Agana is a 26 year-old MIS Specialist at Chemonics who lives in Pasig, City. His life ambition is to be the leader of a successful NGO. Mark co-founded T'nalak Youth Group, an organization that is devoted to help graduating students from public schools make it to college through a specialized tutorial. He was named as the Most Outstanding Volunteer in the youth category by the United Nations Volunteers – Philippines. Mark also founded the Re-Store Project, which has secured funding from Groupon Philippines.
Another active youth leader is Michael Suplaag. He is a Freelance Academic Coach. Michael's life ambition is to start a business in the food industry and to work in education. His work in the Philippines and World Merit has made him appeared in local and national TV channels, radio shows, and newspapers. Michael organized "World Merit: Run to last for a lifetime 2013", which aimed to raise funds for the improvement of a local school.
From more than 60,000 millennials, 12 Champions were selected to fly in San Francisco in November, and compete for the grand prize. Apart from Philippines, the other 10 Champions are from Iraq, USA, Canada, Liberia, Brazil, Latvia, Tunisia and Nepal.
A featured event of Global Entrepreneurship Week, World Merit focuses on helping emerging leaders – young people with the drive and willpower to make a difference. Your Big Year is a global competition focused around entrepreneurship and global citizenship. The winner will be acknowledge as the World Merit Global Ambassador, and will travel the globe to work on social impact projects and to accelerate their entrepreneurially ideas.