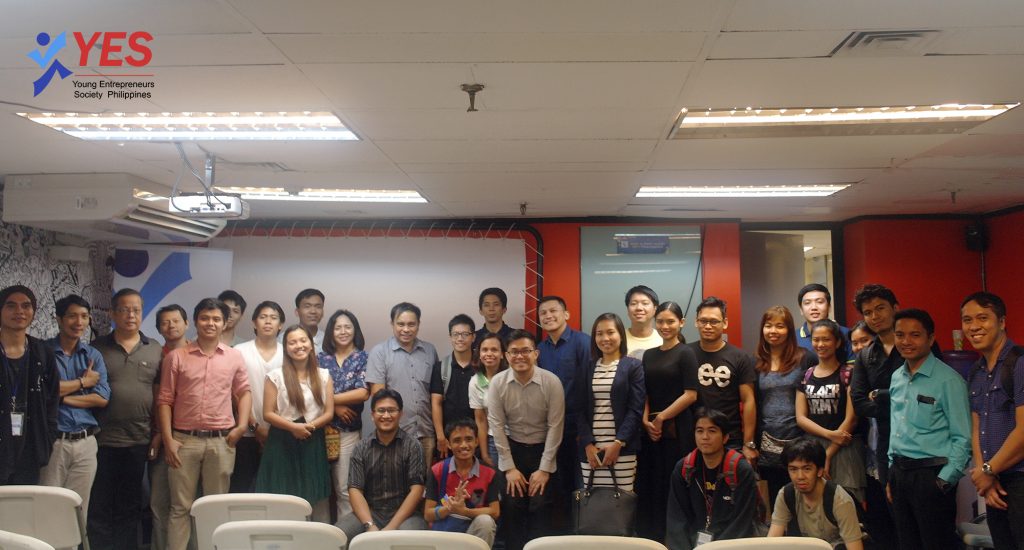 Another YES monthly networking forum was successfully conducted last March 23 at the Penbrothers, Makati City.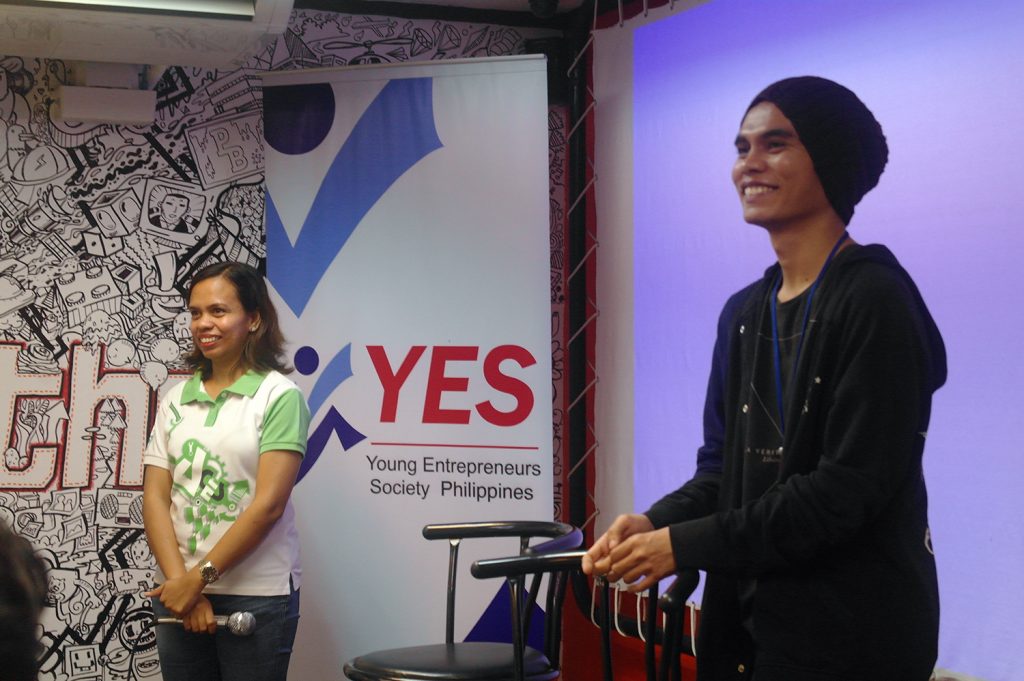 This forum featured Aisa Mijeno, the co-founder and CEO of Sustainable Alternative Lighting (SALt) along with her brother Raphael Mijeno, the co-founder and CFO. Their product, SALt Lamp, is an alternative lighting source that runs on salt water. SALt became the official Philippine representative by Young Entrepreneur Society (YES) to the Startup Nation Summit 2014 in Seoul, South Korea. They won the People's Choice Award and Kotra Prize. Aisa also had a chance to sit in a panel discussion with the previous US President Barrack Obama and Jack Ma, an e-commerce billionaire for the 2015 APEC Summit.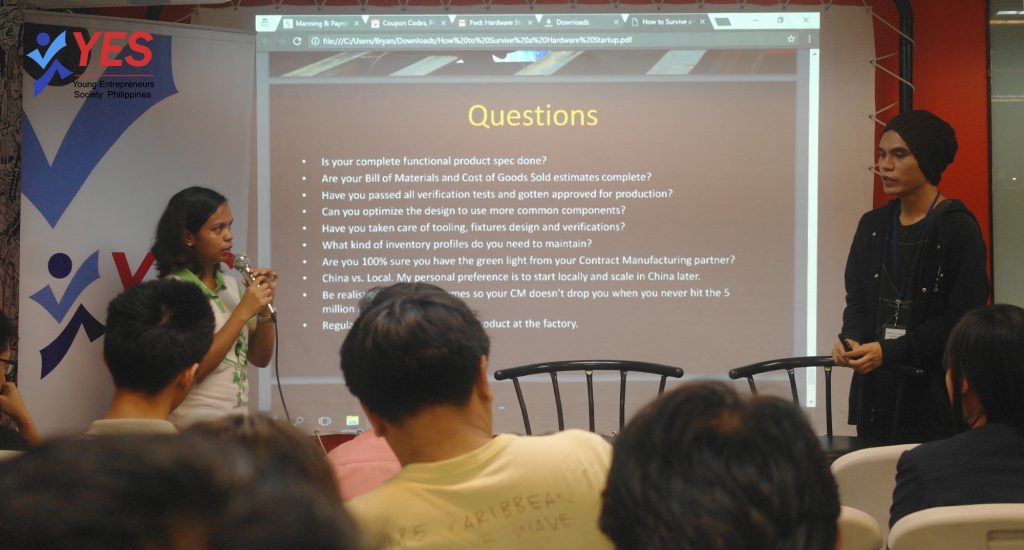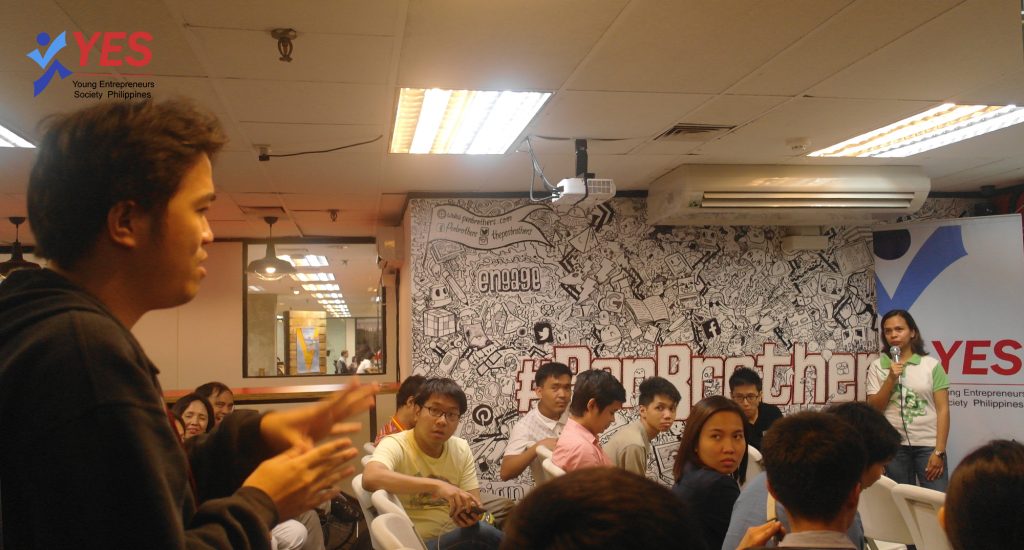 Aisa and Raphael shared their knowledge in starting a hardware startup and discussed how to deal with its hardships, who to approach and how to survive in the industry itself. The second half of the event was allotted for the Q&A and the questions of the eager participants made the session very informative. Soon after, the forum was wrapped up with a group photo and a final thought from the Mijeno siblings,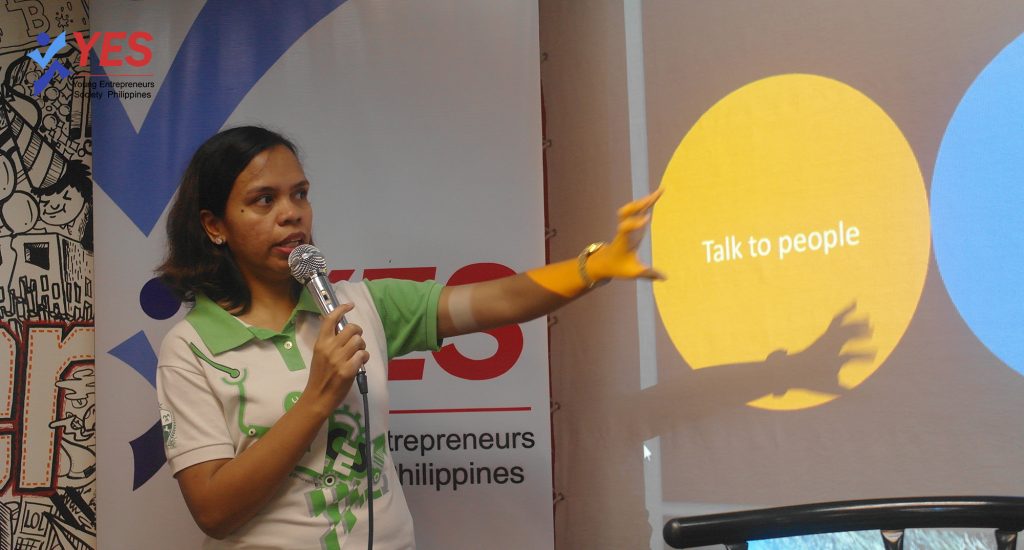 "You cannot sustain a hardware startup if you only do it for money."-Aisa Mijeno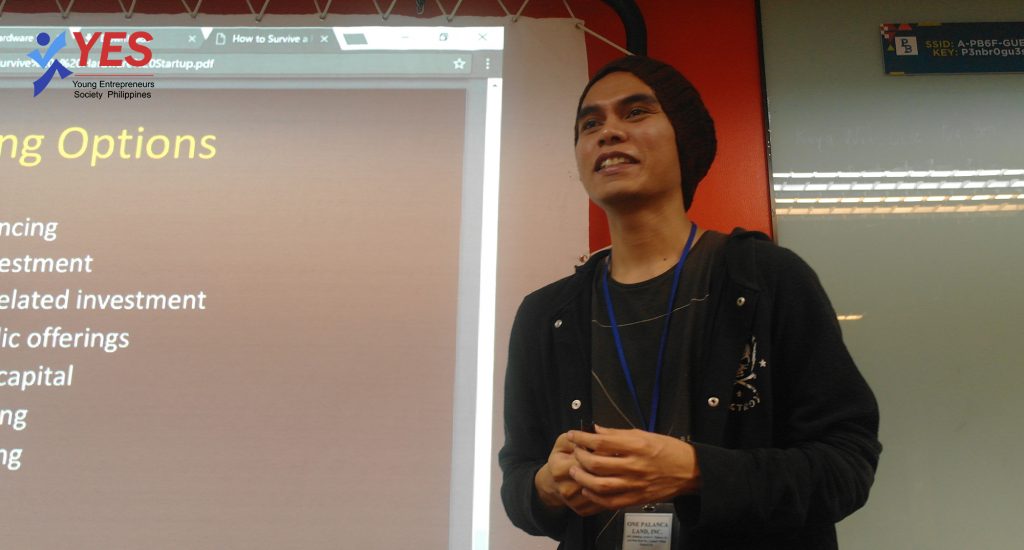 "[To run a hardware startup] you must have this delusional dream and passion that doesn't involve cash."-Raphael Mijeno
YES Philippines would like to thank everyone who made this event possible especially to our venue partner, Penbrothers. See you at our next forum on April 6!