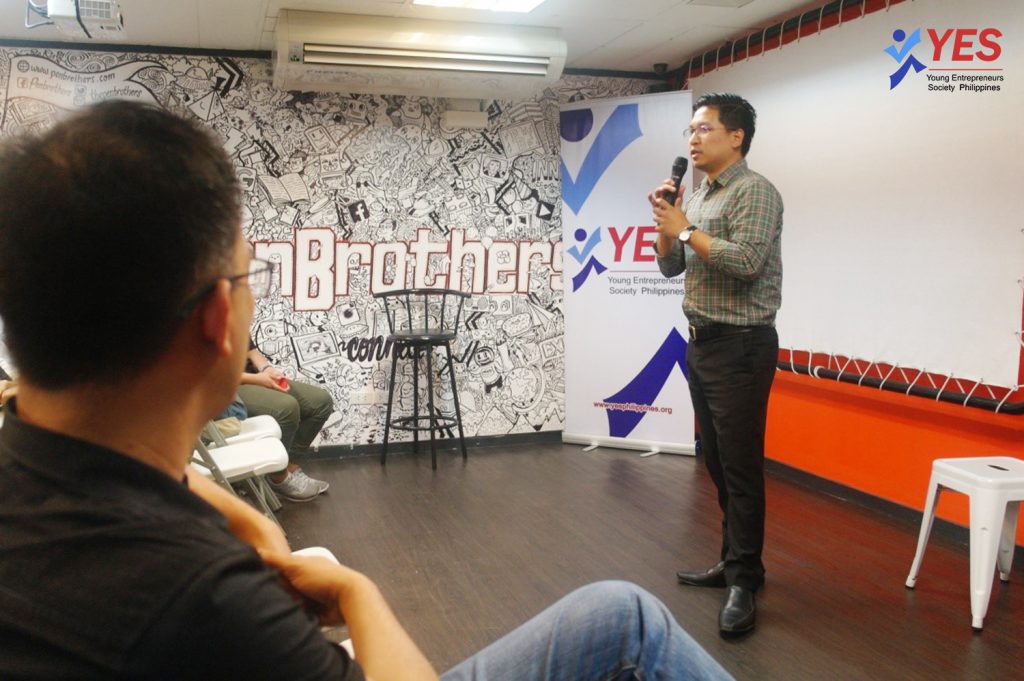 Acudeen CEO, Magellan Fetalino shared valuable insights to YES Members in managing their startups and businesses last April 20, at Penbrothers Makati.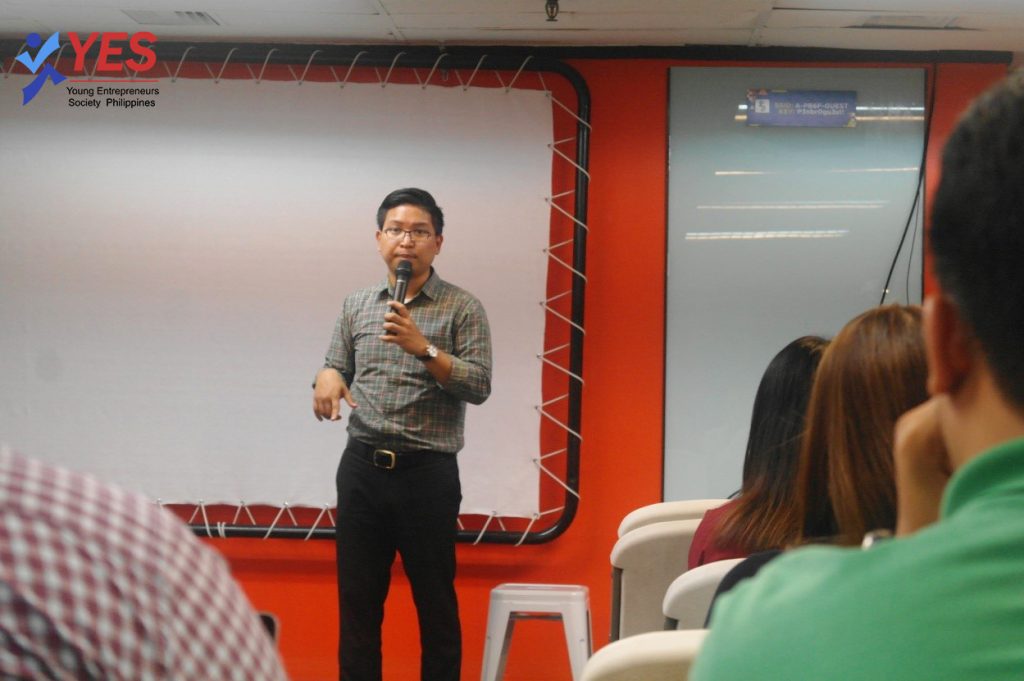 Magellan Fetalino III is the Founder and CEO of Acudeen Technologies Inc., the first online peer to peer marketplace for discounted receivables in the Philippines. He handled International Business Development for the Illustrados Business Consultancy Group in Hong Kong and also used to serve as the Chairman of the Board of The Global Filipino Investors. His Startup won Seedstars Philippines 2016 and bagged first place at the Tech in Asia Tokyo 2016 as well as one of the winners of YES Philippine's Startup Summit 2016. Just this month, Acudeen became the overall winner of Seedstars world 2017 in Switzerland.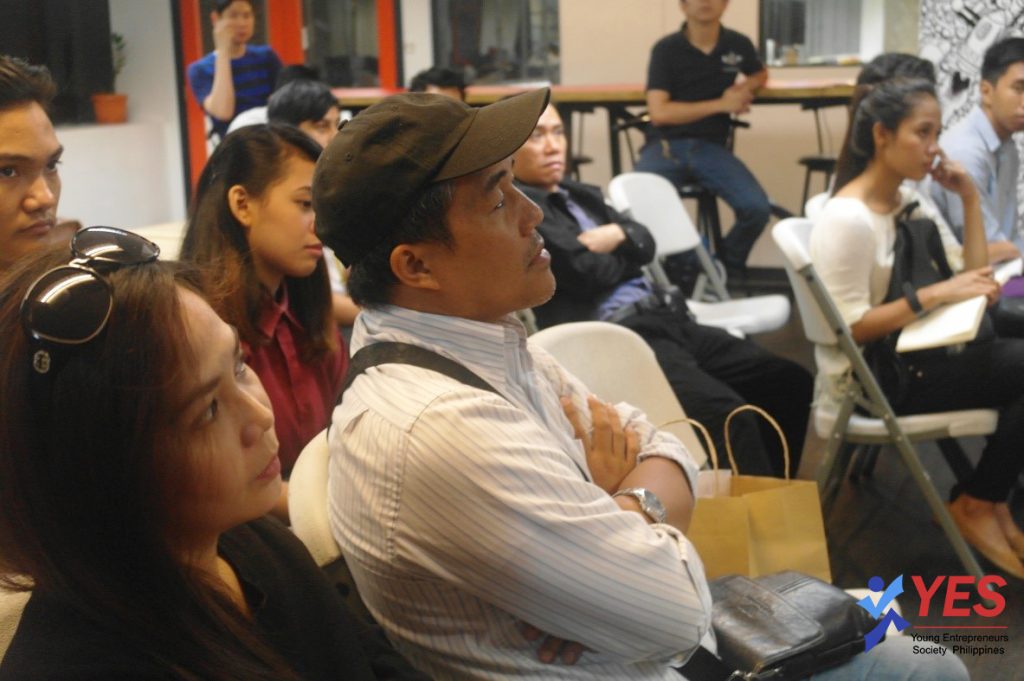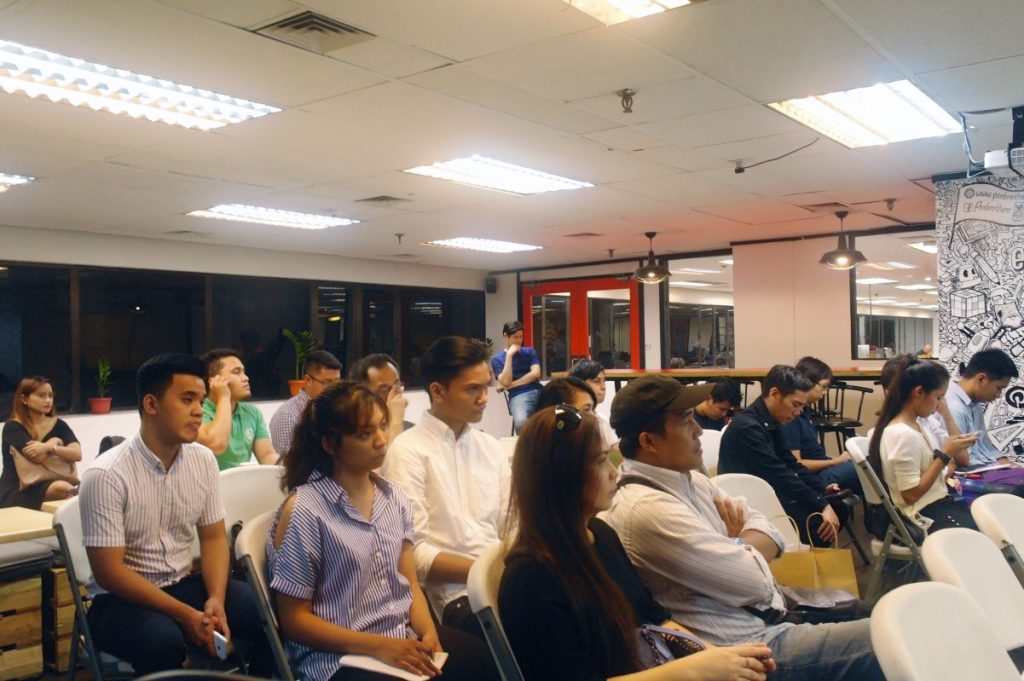 For this month's forum, Magellan talked about managing a Tech Startup and dealing with its stakeholders. He shared his ways on the handling of different kinds of people that keep a startup running namely Customers, Employees, and Investors. Magellan also emphasized the ones that he mentioned requires different treatments and approach. All throughout the talk, eager participants exchanged their questions and experiences which made the forum enlightening to many.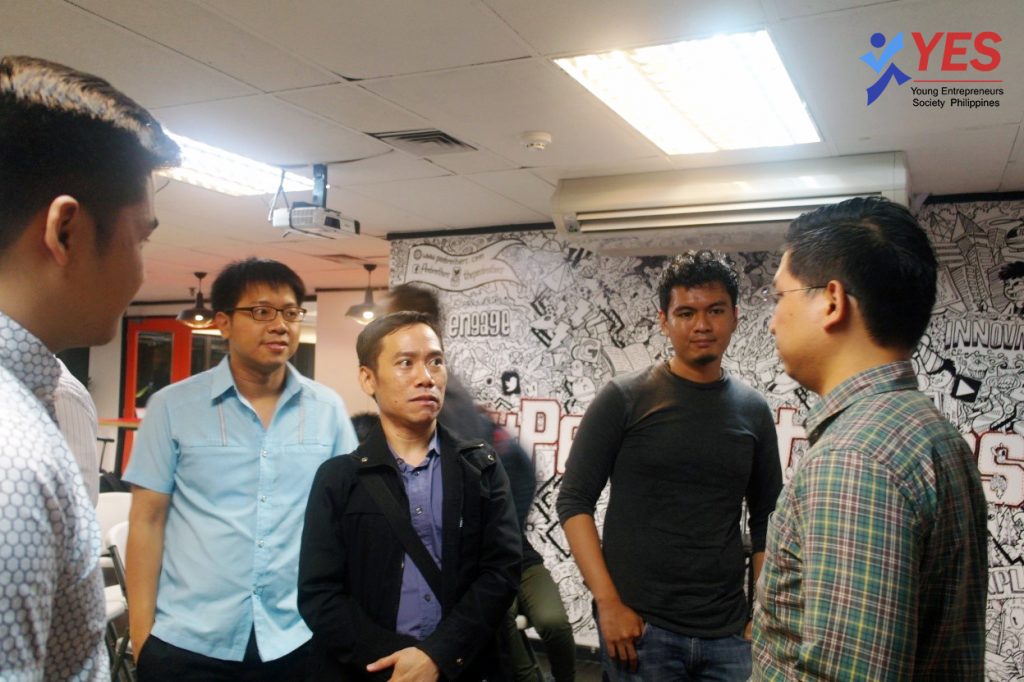 The forum was finished soon after with a group photo and further questions with the speaker. One of the thoughts he shared with everyone was, "Do not sell your features. Try to solve their [customers] problem and you can sell them anything after."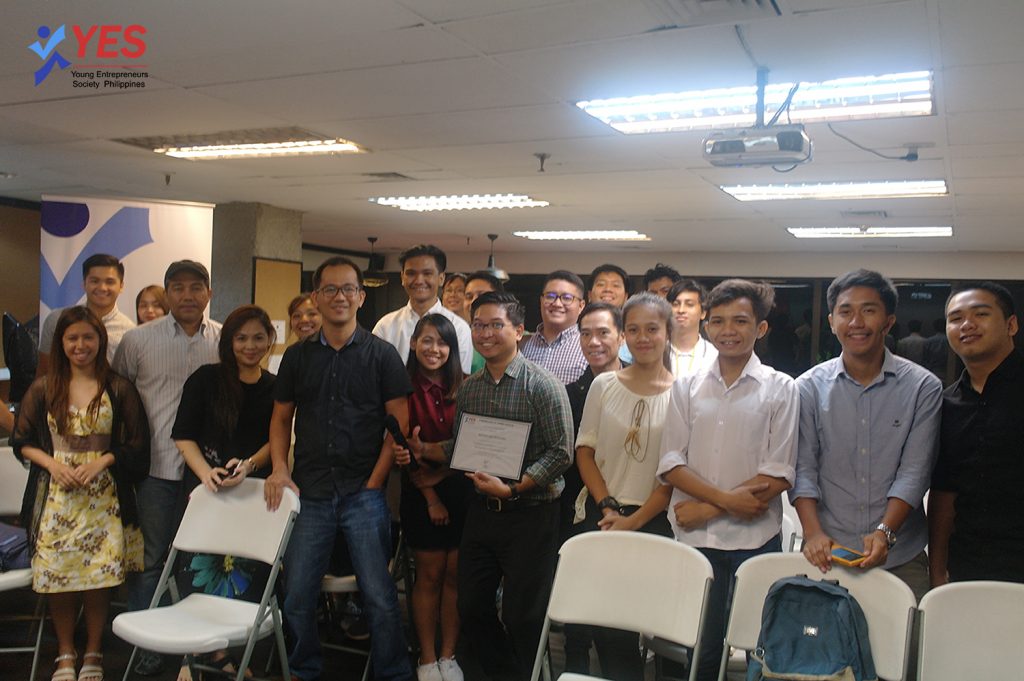 YES Philippines would like to thank everyone who made this event possible especially to our venue partner, Penbrothers. See you at our next forum on May 18!